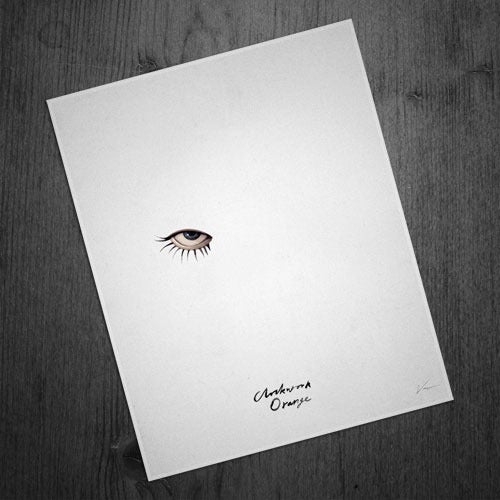 ---
"LWL 70" opens tonight at Kemistry Gallery in East London with an impressive list of folk from the illustration/design world in tow. I will have the pleasure of exhibiting alongside Mr Ian Wright, Siggi Eggerstsson, Jesse Auerosalo, Stina Persson and Micheal Gilette among others. Above is my print for the show - my take on the 70's classic film "A Clockwork Orange."
Title: A Clockwork Orange
Size: 16" x 20"
Medium: Epson Giclee fine art print Printed on Hahnemuhle Photorag 308gsm paper
Extra: Hand-embossed with LWLies logo
Price: £45
All prints will be available from both Kemistry Gallery and online for the duration of the two week show. Click the links below to view the full set of prints or to buy my A Clockwork Orange piece. Pop by if you're in the area.
---
BUY "A CLOCKWORK ORANGE" PRINT
KEMISTRY GALLERY
VIEW ALL PRINTS